You have to change something.  
We often want MORE but we don't DO MORE.  It's a simple formula.  If you want to upgrade your life.  Upgrade your daily habits.
It's so simple.  Not EASY, but SIMPLE.
Our lives are made up of our daily habits.  
But we often don't put any effort into consciously creating those daily habits.  We don't install daily habits that will enhance and fuel a better life. A life we really desire.   Most of us try to create a new habit.  We make a plan and start doing it. We go to yoga more.  Start a gratitude practice.  We try to be more loving to our partners.  We write a new affirmation. And decide we're going to be more present.  But then… We STOP DOING IT!  
If you've done a lot of internal work, like I have, then you know what you need to do.  You have a lot of tools in your toolkit.  You know what daily habits will support your new desires.
You don't need to learn more processes.  You just need to APPLY them. Consistently. And you have to create new HABITS.
What works for me, is tracking and measuring those habits.  And having someone hold me accountable. Only then do I  create consistently what I WANT.  Only then do I really make a powerful positive change in my life.  
If you want a better life.  Create better habits.
This is something I have mastered and LOVE to do.  I help women discover what they really want, why they want it, then create the new daily habits to support it.  AND, I hold them accountable until they get it.

Simple formula.  POWERFUL results.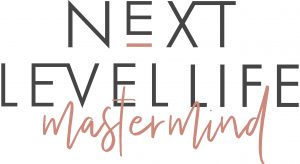 If you'd like some support with this I have a Next Level Life Mastermind starting in June.  It's the most powerful program I've ever taught. You can still join us. And in 10 weeks your life will be unrecognizable.  You'll make more progress in 10 weeks towards the life of your dreams then you have in the last few years.
Your new daily habits will get you there.  This is the coaching, the community and the accountability you'll need to skyrocket your life to a totally new level.  
June 11th we officially start the sisterhood.  
June 21st-24th we meet.  In person. Total luxury.  Total commitment.
August 17th we celebrate our new fantasy lives.  
If you're ready, apply here.  I'm ready to support you and help you make this happen.