"With your support and amazing coaching, my life has changed so much. I am happier, more positive, and am experiencing so much personal growth, positive momentum and growing success"
- Doris P, Chicago IL
I actually believe that the number of lives you touch through your retreats, mastermind level courses and all of your sharing is way bigger than just those of us who enroll and participate. Your teaching improves our lives and we improve the lives of everyone we interact with and how we interact with them. Love. Thank you.
~Sherry Duke Hanson
Thank you SO much Steffani! I followed & did the entire journey in the Badass Mom Mindset. I appreciate your wisdom & generosity as you shared your learnings, teachings & gifts with us. I loved the program & look forward to the inner circle!!!
~Tiffany G
I am on the path that has been chosen for me. The energy I bring is the energy I will receive.
~ Maureen R
While participating in the Happier Moms for the Holidays Challenge, I realize that I have definitely used these strategies with my siblings recently (and didn't even know). I have been able to shift my shit in relation to some of my siblings and except them for who they are in ways that I used to not be able to...the price of admission. Even my sister had noticed when we were talking about something and her view had not changed any, but she could tell mine had. I think this is from you Steffani Fort LeFevour. I just have to say Thank you, as I sit here with a tear of gratitude in my eye. It isn't the relationships which I thought I was here to work on, but I can now see that if I can change myself with those, I can certainly change myself with the ones I was here for.
~Jennifer S
Loved the Happier Moms for the Holidays challenge! As always, I am so grateful to Steffani and all her work and commitment to improving women's lives across the World. So I know if I really applied these principles I've learned over the past 6 days to my everyday life, I would become the positive, light, easy-going, stress-free mom/wife I aspire to be. I'd be in control of my day and nothing would get in the way of my happiness during the Holiday season and always. I know that I'm so much closer to this person now that I've worked on myself with the help of this challenge and the other wonderful programs that Steffani organizes. I know that I am the dreamer of my dream and these tools will enable me to get to the place where I once thought was impossible. I AM ENOUGH. I AM WORTHY. I AM DESERVING. AND I'M GOING TO HAVE THE BEST HOLIDAYS EVER!
~Maggie N.
After participating in the Badass Life Intensive, my life has greatly improved by stopping bad habits (way too much TV!) to make time for new habits. Love love love my morning and evening routines. So happy to be meditating again! I plan my day each morning and can't believe the improvement in my days. Also, life is so much easier and happier when I am primed.
~Jodi C.
What a joy this Next Level Life Mastermind has been.. I couldn't be more thankful. I am so much more clear about who I am and how to shine!
~ Ali Dawson Gibson
So very grateful and thankful to you and to the Next Level Life Mastermind that has helped me get clear on what my passion is, what drives me, and what drains me.
~ Mia Farrington
You are incredible and I'm so grateful to have you in my life. You practice what you preach and you truly live a Next Level Life! YOU are one of my daily inspirations. I can never thank you enough. With the Utmost Gratitude and Happy Tears! XOXOXOXOX
~ Holly Larson
Remember her name Steffani Fort LeFevour! She is Amazing! Like Oprah amazing!
~Maureen Plepel Rodriguez
One of the many talents you share is the ability to immediately understand the root of the problem, or root of the statement that is expressed, truly a very special talent. You seem to know instinctively what needs to be looked at more deeply and sharing another perspective - a better perspective - which elevates us to another level. Your encouragement, your belief in all of us, and your wisdom to bring us all to the next level is amazing. We all have what it takes inside of us, and you have the ability to bring it out out us. It has been an amazing journey and I am forever grateful.
~Cynthia Schaul
You're incredibly warm, real AND (very important) you're accessible. You are present and available (in every sense of the word), you make a point to have an individual connection with each and every person you work with, even if it's a group program. You are one of the most extensively trained coaches I've seen, and you have something for everyone, not just a "signature method". It makes it easy to learn with you. You're an engaging teacher who makes learning fun. You've got so much enthusiasm for the work you do it's infectious. You're highly intuitive and you use that intuition to help others get past their own blocks. Very powerful. I would say your magic is being able to listen 'between the lines' and know right away where the funky thing is, for your client. You can take someone "from lost to breakthrough" in a 20 minute session thanks to that intuition. And you combine genuine, loving warmth with not letting people fall prey to their own BS- a very hard thing to do!
~Sylvana Rochet
Steffani Fort LeFevour, you have an amazingly large toolbox and a keen sense of what tool to use at just the right time.
~Nicole Keesecker Plourde
I like how you find resources to help me that are new and make me stretch my mind. You have so much knowledge in many different areas.
~Vikki Foley
I am always in awe at how calm and collected you are, and how you can diffuse any situation in such a positive, constructive and encouraging way.
~Katie McAskill
You have the ability to assess any situation or the thoughts we share, in what seems like an instant and intuitive way.
~Jill Konecnik
You help me see a new perspective. There's so much value in seeing this world and circumstances in a different light. It reaffirms how I know "God uses all things for good according to his purpose" you live an unapologetic life and encourage me to dream big.
~ Liz Smith Drogosz, La Grange, Il
Steffani genuinely BELIEVES in us - more than we believe in ourselves, sometimes - tenaciously and consistently. The impact of this support is incredibly powerful
~ Christie Day-Gee
"Steffani is simply beyond! I am grateful to have her in my life as a mentor, life coach, accountability partner, confidant, & friend. No matter what challenging situation I am dealing with, she meets me where I'm at, without judgement, to offer a different perspective, raise my vibe, and call me to be the highest version of the greatest vision of myself. She also deserves credit for introducing me to countless books, spiritual guides, and thought leaders who have shaped who I am today."
- Lindsey Fox
"Steffani has had a tremendous positive influence in my life. She has reached a level of mastery in body, mind and spirit. She has created an amazing life for herself. When I grow up I want to be just like her! I highly recommend her services to all!!!"
- Annemarie Nuccio
"You immediately feel comfortable opening up to Steffani Lefevour. She is an incredible listener and her presence is warm and compassionate. She has an incredible ability to lead you to a broader perspective that allows you to see the situation completely different from when you walked in the door. She takes you from a place of anger, confusion, and self searching to a place of gratitude, positivity, and new focus. Steffani's coaching is supportive, friendly, and free of judgment. She talks with you, not at you and relates her life experience. Through her skilled questions, exercises, and guided self discovery, Steffani coaches you through embarking on the next steps on a journey of "living the life of your dreams." And best of all – it works!"
- Jackie Keane
"I absolutely loved our session last week. I feel so fortunate that you came into my life. I love life coaching! I've done therapy for years, and I've never gotten more out of a session than I did with you, so thank you!
- Emily Aube
GET THE LATEST AND GET HAPPI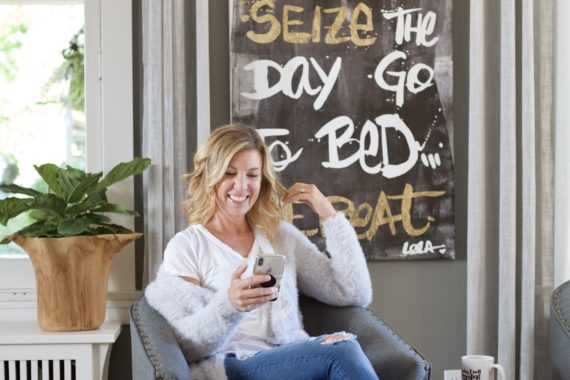 Mindset
Mastering your MINDSET is the most overlooked aspect of health, fitness, relationships, abundance, AND happiness.  And, it's the most important if you want SUSTAINABLE success in any of these areas. Most experts fly right past mindset and start with ACTION. (You know, the "how to" strategies, tips and tactics.) They push action and try and force results.  …
November 18, 2020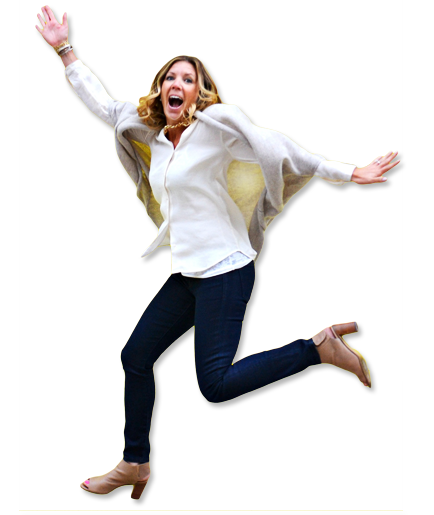 Happiness starts within. It's all a choice and a mindset. No matter what your circumstances you CAN be happier then you are right now.
My passion and purpose is to help busy women transform their relationships and their lives by focusing on what they want, dissipating their limiting beliefs and learning how to live happier on a daily basis.
I've created the life of my DREAMS. By focusing on my happiness on a daily basis. I can help you live a happier life starting now.